German Refugee Rabbis in the United States, 1933-1989
Principal Investigator: Prof. Dr. Cornelia Wilhelm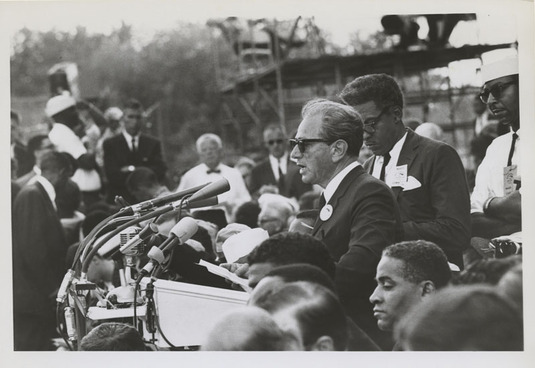 DFG (Deutsche Forschungsgemeinschaft/German Research Association) funded research project to set up a digital humanities online database and a monograph in cooperation with the IT-Group Humanities of LMU Munich, the Hebrew Union College-JIR Cincinnati, OH, and the Skirball Department of Hebrew and Judaic Studies, New York University, New York.
See also GEPRIS
The study seeks to explore the emigration path and the legacies of the last generation of German rabbis as intellectual and theological elite of German Jewry after fleeing from Nazi atrocities to the United States after 1933. The study is based on a systematic prosopographic colletion of biographical data of these German refugee rabbis, who are defined by their specific German academic training and approach to Judaism (Wissenschaft des Jundentums) and have been a central element in the desgin of a "German Jewry." The analysis of their emigration paths will highlight as to why this Jewish elite preferred the United States as place of emigration, if historic links between German and American Jewry played an essential part for this choice, how these men were accepted by American Jewish communities and if and how they could continue their careers in the respective movements of American Judaism the United States. Based on the analysis of these biographies his study also seeks to find answers to the question if they left a special transnational legacy as agents of a transatlantic cultural transfer and the memory of German Jewry and the Holocaust on both sides of the Atlantic.
The Digital Humanties Database documents the transnational biographies of over 200 German refugee rabbis who have served German Jewish communities before 1933 and or scholars or students at rabbinical colleges. An interactive map allows us to track their emigration paths and careers, provides literature and personal data, highlights their scholarly qualifications and shows, where they were ordained and where they continued their careers after emigration from Germany.
The database is linked with available literature, such as the Biographisches Handbuch der Rabbiner, archival- and non-archival resources.